La landing page è un anello fondamentale nella strategia di email marketing, in quanto pagina che verrà visitata dagli utenti attratti dalla campagna. La sua ottimizzazione è quindi molto importante, perché questa pagina potrebbe determinare il successo o il fallimento della campagna di email marketing.
Vediamo oggi alcuni errori assolutamente da evitare nella costruzione di una landing page.
In questa prima landing page è facile capire l'errore: c'è troppo testo!
In genere bisogna ragionare sul fatto che si hanno a disposizione solo 5 secondi per convincere l'utente a compiere l'azione da noi voluta. Se la pagina viene riempita con troppe informazioni si rischia di confondere l'utente, che quindi abbandonerà la stessa. Decisamente meglio elencare le caratteristiche principali dell'offerta tramite elenchi puntati e lasciare maggiore spazio ad un'immagine accattivante ed al form di registrazione.
In questo caso cosa manca? L'immagine.
Il testo è organizzato in maniera corretta, così come il form. Certamente a livello grafico si potrebbe fare di meglio, ma la mancanza dell'immagine è un errore davvero grave. Alcuni studi segnalano come l'immagine, se chiara ed efficace, aiuti la conversione fino al 102%. Perchè non inserirla?
…E la call to action dov'è?
Tralasciando il fatto che questa landing è più simile ad un sito internet piuttosto che ad una landing page, la call to action qui è davvero introvabile, sembra quasi abbiano fatto apposta a nasconderla! La CTA dovrebbe essere in posizione rilevante, facile da trovare e di colore evidente all'occhio.
Non l'avete ancora trovata? Guardate in basso a destra in grigio [book now]
Diametralmente opposta questa landing page, che di call to action ne ha addirittura troppe. In questo modo il rischio di distrarre l'utente disorientandolo è alto, quindi è consigliato di evitare di inserire più di una CTA per landing page, in modo che l'utente sia accompagnato subito verso l'azione che vogliamo fargli compiere.
In definitiva gli elementi principali di una landing page sono:
Layout fresco, attuale e mobile first.
Immagini accattivanti, soprattutto quella di lancio da inserire in apertura
Call to action (una sola) chiara bene in evidenza all'interno del layout
Testi concisi, chiari e bene organizzati anche graficamente per priorità
Punti di valore del servizio o prodotto anche rispetto a competitors
Form di registrazione di semplice compilazione e con i campi necessari
Siete d'accordo?
Infine.. questa infografica riassume alcune caratteristiche che deve avere una landing page.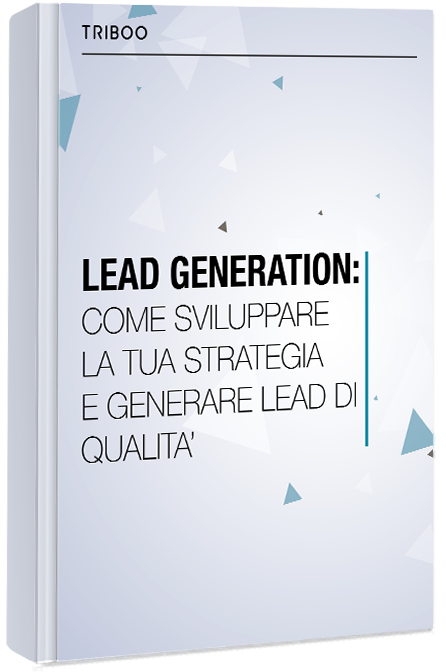 Lead Generation: come sviluppare la tua strategia e generare lead di qualità.
Scarica la Guida
Scarica la Guida